At long last...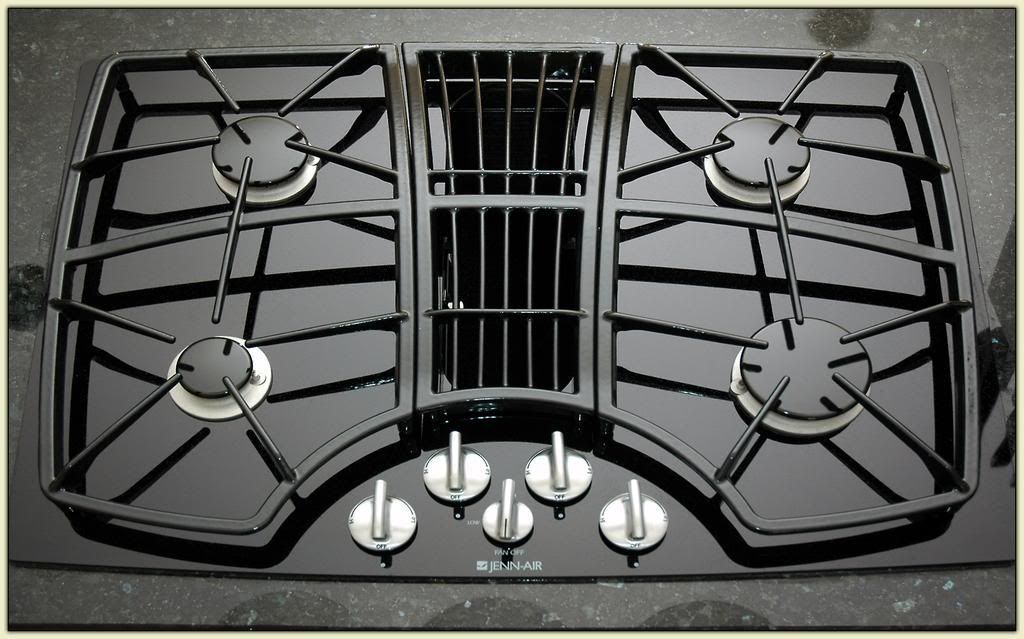 Our new Jenn-Air gas cooktop.
...we're cookin' with gas.
It has been many, many years since we had a gas range, and I have missed having that hair-trigger responsiveness, that plain old BTU-packing power.
We had a limited number of options, given that we wanted to work within the dimensional constraints of the existing island. The existing electric cooktop had been a 30-inch center-downdraft model, and so we confined our search for a replacement to gas cooktops fitting that description. Fortunately, we found one that could drop right in, leaving us to deal with plumbing up a gas line from the stub in the basement just below and with providing a grounded 110-volt AC outlet in lieu of the existing 220 service.
That left front burner will deliver 15,000 BTU's. No more waiting a month for the hot water to boil for the pasta. Yowza!
Meanwhile, anyone who wants a pre-owned (that's Bullshit-Speech for
used
) 30-inch Jenn-Air center-draft electric cooktop with plug-in modular components, just drop me an e-mail or leave a comment...