Our Kitchen Renovations continue apace.
Yesterday, the tumbled-stone backsplash went up. Now, with the mastic having set up sufficiently, on goes the grout.
"Say the secret word and win $100." - Groutcho Marx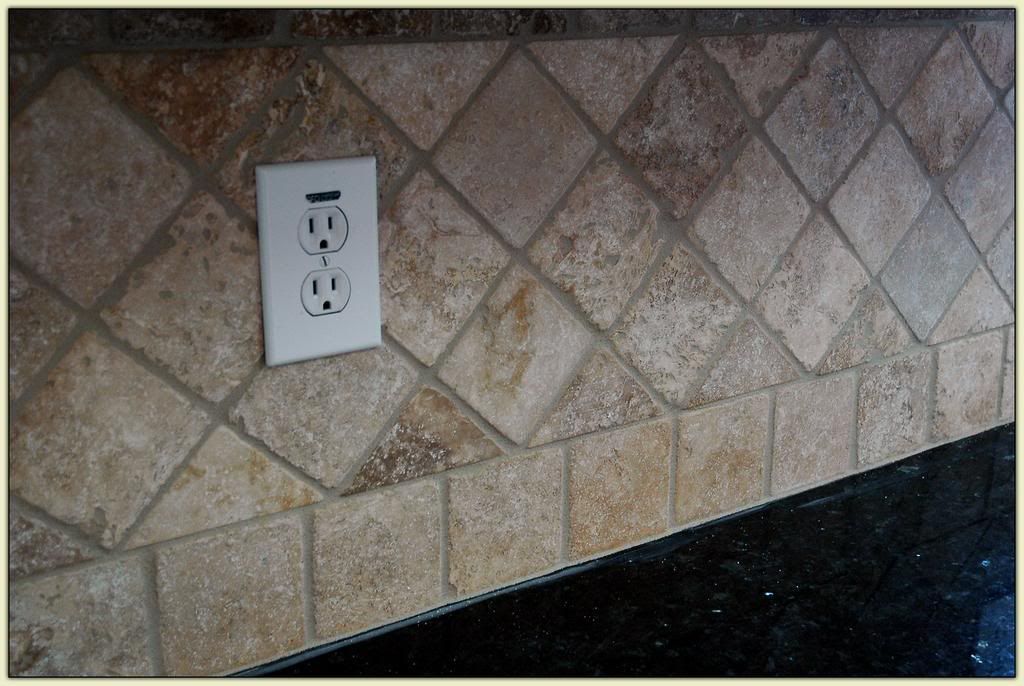 The finished product.
We will replace those outlet covers with something a little more compatible with the tumbled stone...but meanwhile, the old ones will serve.
The plumber should be here this afternoon to hook up the gas connection to the cooktop and to connect the various Sinky Fittings. She Who Must Be Obeyed can't wait to use her snazzy new Hans Grohe faucet. Me, I'll be happy to have a functioning kitchen sink.