when Purim - the Feast of Lots - comes around.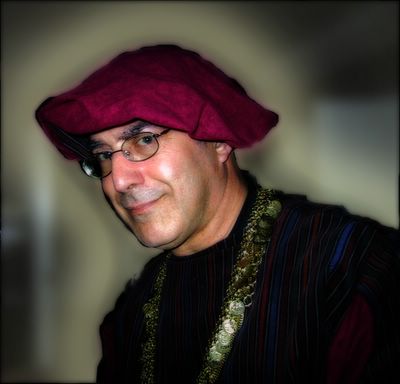 Hey, this ain't a fedora!
Q: How much did we read?
A: The whole
megillah!
Ya gotta love a holiday when you're
supposed
to get silly.
Der Narrischkeiter Rebbe.
And here's Bro-in-law d'Elisson - he's being silly, too. Looks just like Great-Great Grandpa, innit?