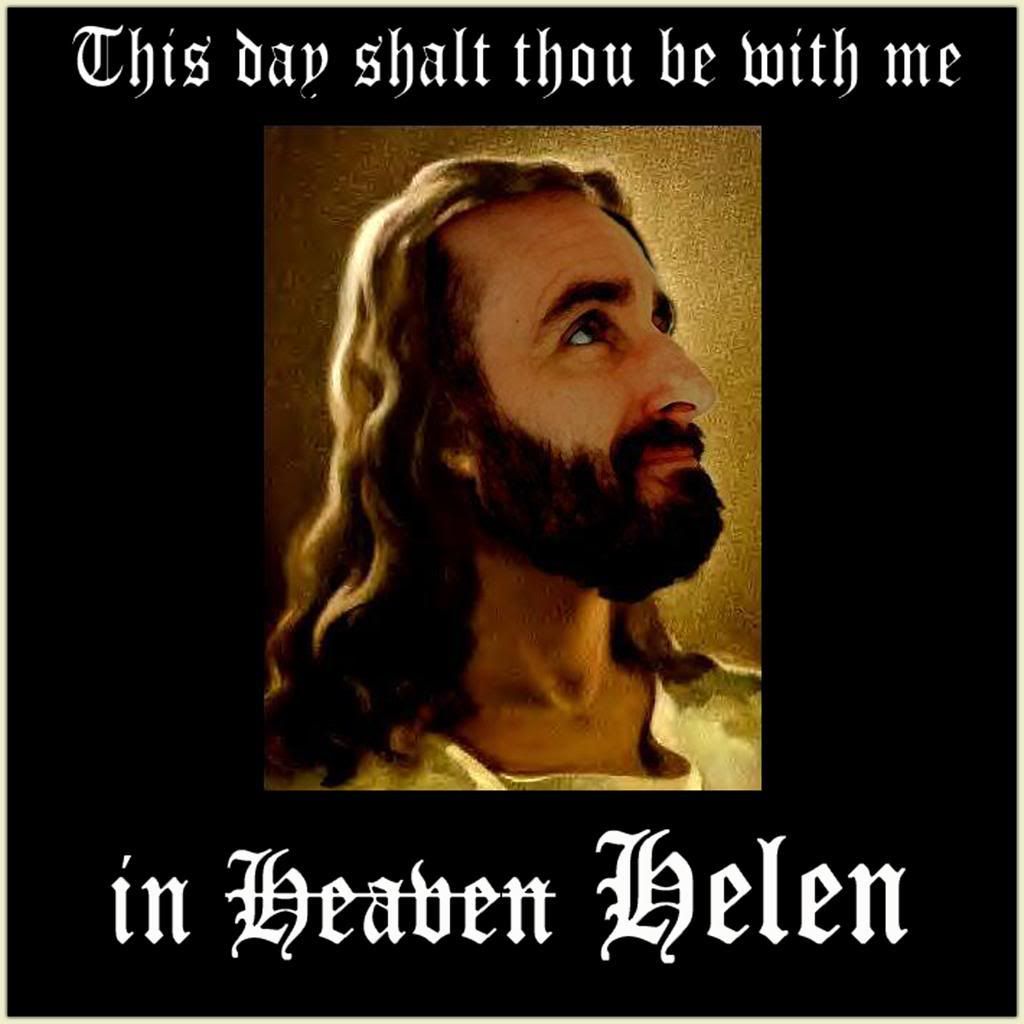 This day shalt thou be with me in
Heaven
Helen.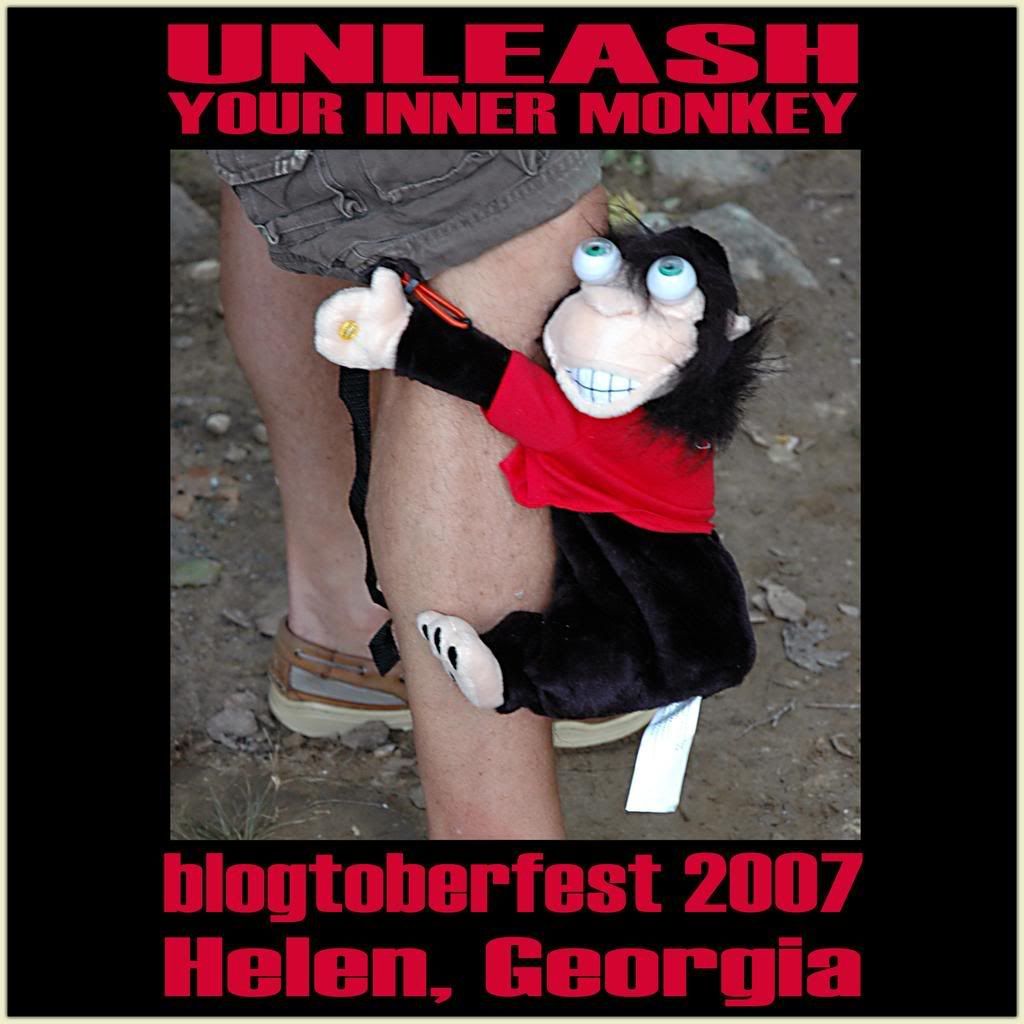 Unleash your Inner Monkey.
Those of my Esteemed Readers who are planning a trip to Helen, Georgia in October to participate in the annual silliness of
the Blown-Eyed Blodger Blogtoberfest Blowout
will want to be suitably decked out in the Latest Semi-Official Apparel.
Those of a Sacrilegious Bent may prefer a T-Shirt that bears the icon of our formerly-mulleted Anointed One, Zeejus
hizzownself
. You can get the Zeejus shirt from
Cafepress
. Just remember, if you wear this in public, be extra cautious around them Westboro-type folks...they can't be presumed to take a joke.
And, of course, no blogmeet is complete without an assortment of Monkeys. This year, unleash
your
Inner Monkey with
this fine T-Shirt
. Hmmm...I wonder whose leg that is? Ol' Spanky seems to be mighty
attached
to it...