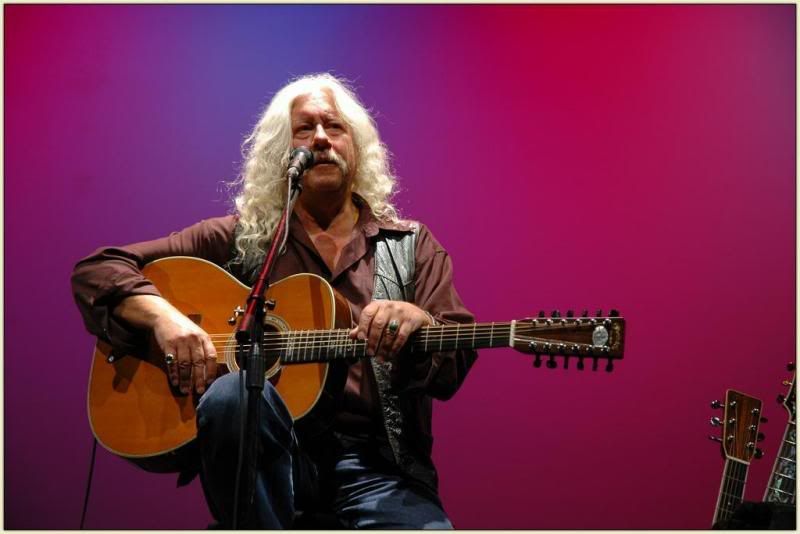 Recognize this guy?
Some of my Esteemed Readers
who
enjoy
a
little
Geetar
Pickin'
might know him. A native Brooklynite with an American folk music pedigree
par excellence
, his most famous Musical Opus is now forty years old. He looks a little long in the tooth thanks to a few wrinkles and a head of silver hair, but his voice hasn't changed much since his appearance onstage at Woodstock more than 37 years ago.
He's currently touring with his son Abe and daughter Sarah Lee, pictured below.

Still stumped? Here are just some of the songs we heard him perform this evening:
Coming Into Los Angeles

City Of New Orleans

The Motorcycle Song

This Land Is Your Land

Alice's Restaurant
More pics below the fold...