...around the sun for Eli, hizzownself - my beloved Daddy - who turned eighty-four today.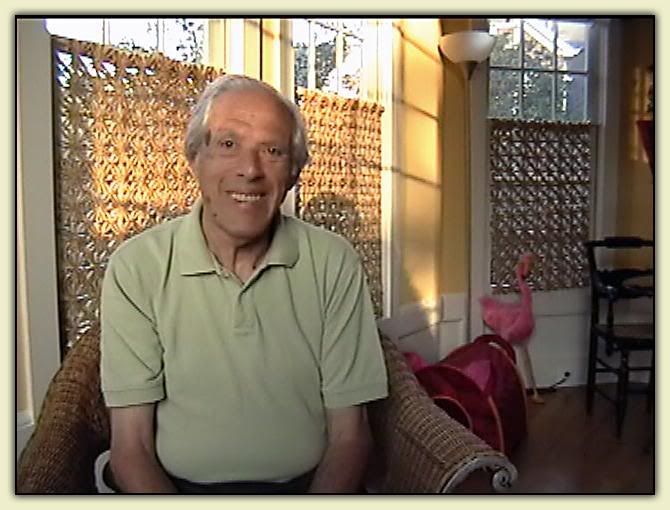 I taut I taw a Tautology: Eli, father of Elisson.
Ya gotta admire a guy who celebrates his 84th birthday by going out and playing four rounds of racquetball... soundly walloping the Dreaded Opposition in the process. Yes, he's in great shape both physically and mentally (
keyn ayin hora
). If he chose to, he could thrash me or most anyone my age on the four-walled court, through a deadly combination of physical stamina and Extreme Wilyness. Knows all the angles, he does.
She Who Must Be Obeyed and I will, Gawd willing, get a chance to celebrate with the Old Man in person: He and Toni are the next stop on our Thirty-Fifth Reunion Tour.
Onward... to One Hundred Twenty!