As if the Meteorological Shenanigans of last night were not bad enough, we spent a good part of the day today listening to the tornado warning sirens.
And this afternoon, we were treated to a ferocious - but mercifully short-lived - hailstorm. The stones were nickel- and dime-sized, mostly, but there were enough of them to form some respectable piles on our deck.
Here's a bit of Visual Documentation. Click on any of these to embiggen:
Hail pounds down from above.
Clouds and sun at war during a lull in the storm.
After the storm.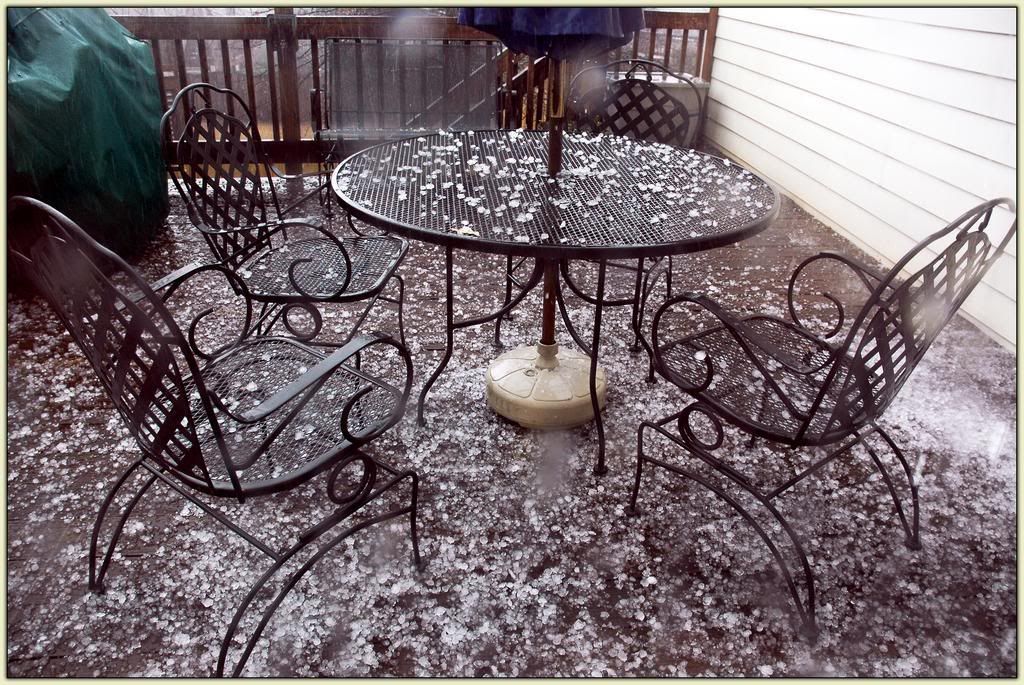 Piles of ice litter the deck.
We were relieved to have escaped with no broken glass or pebble finishes on our cars' paint jobs. And no funnels. For now, anyway...
kein ayin hora
.