As the morning sun lights up our front staircase, Hakuna and Matata seize the opportunity to bask in the warmth.
Here, Hakuna has parked herself on a stair tread.
Quoth Hakuna, "Don't tread on me."
Matata, with her kittenish personality, is all about the Rolling Around.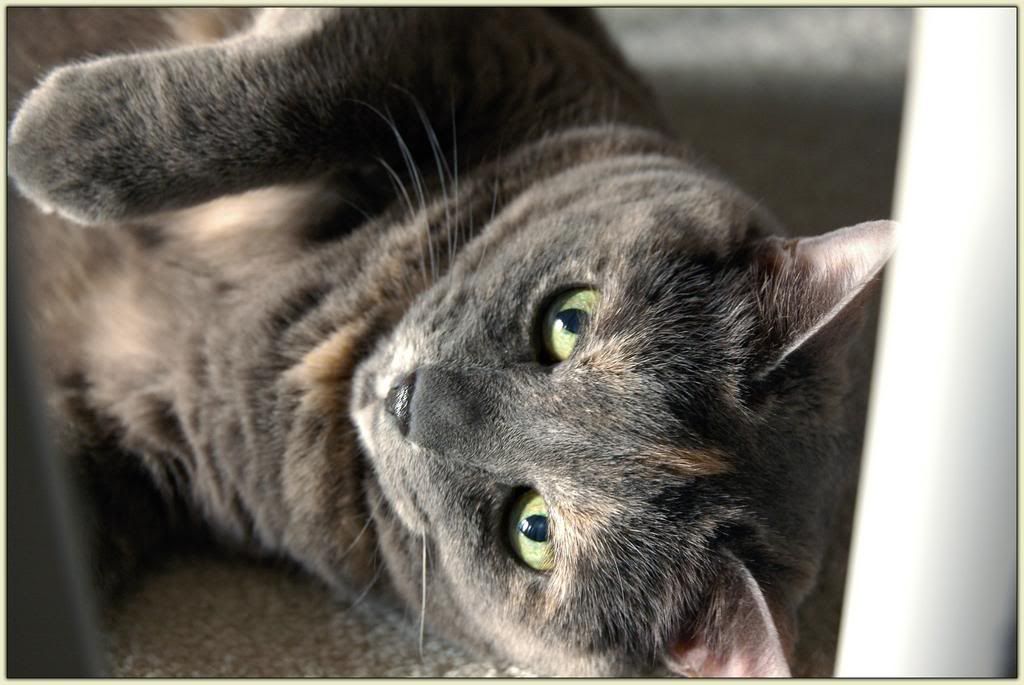 I can has sunbeam?
Both cats have been a little discombobulated this week, given the presence of Human Shorties in the house. William (age five) and Madison (fourteen months) do not fit their preconceived notions of what humans look and act like; they are short and prone to sudden Noisy Exclamations. And so the kitties have been maintaining a low profile, preferring to lurk in the quiet recesses of the upstairs bedrooms.
Alas, Morris William and family will be beginning their return voyage to Texas today. It will be quiet in the house...and it will feel a little lonelier. But the cats will come out of hiding.