Last Sunday, the Missus and I attended Hallelu Atlanta, a performance of Jewish music featuring a small army of celebrated artists. The show was at the fabulous Fox Theatre, an ornate Moorish Revival palace in midtown Atlanta, and it played to a packed house.
Cantor Alberto Mizrahi.
Among the performers was Cantor Alberto Mizrahi, the "Jewish Pavarotti." Cantor Mizrahi actually studied under Pavarotti, and he has the operatic voice to prove it. This past summer I shared the
bimah
with Mizrahi at the International FJMC Convention: I had the singularly useless function of leading Friday evening services with Mizrahi as my
chazzan
. Needless to say, there wasn't a whole lot
I
needed to do...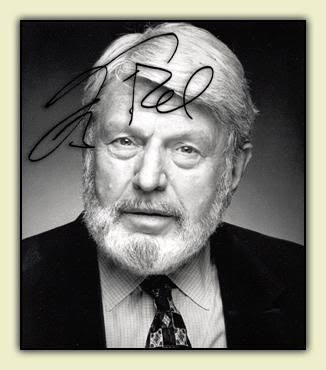 Theodore Bikel.
Theodore Bikel was there as well. When you look at Bikel's
curriculum vitae
, you have to ask yourself, "What
hasn't
this guy done?" Stage, screen, television, you name it, Theo's done it. A few highlights:
He appeared in the original Broadway run of

The Sound of Music

as Captain von Trapp.


He was in the film version of

My Fair Lady

, playing Zoltan Karpathy, the Hungarian dialectician.


He took over the role of Tevye in

Fiddler on the Roof

, appearing in over 2000 performances on Broadway since 1967 - more than any other actor in that role.


He was the first singer after Bob Dylan to perform the song "Blowin' In The Wind."
And here's a
really
strange piece of trivia: Bikel had a prominent role in Frank Zappa's film
200 Motels
back in the early 1970's. Not exactly a highlight of his career - or Zappa's, for that matter - yet nevertheless, we are treated to the sight of him together with Ringo Starr (in turn, dressed up to look like Zappa) in this tasty little (NSFW) clip:
Also present was Mare Winningham, who has appeared in all kinds of television and film roles. She was a member of the original Brat Pack by virtue of her appearance in the movie
St. Elmo's Fire
in 1985. Most recently, you've seen her in "Grey's Anatomy" (where she was killed off not too long ago) and in "Boston Legal." She's been in any number of other popular shows, including "Law and Order: Special Victims Unit," "Six Feet Under," and "Touched By An Angel." Ms. Winningham is a country singer as well (!) and - a surprise to me - a convert to Judaism.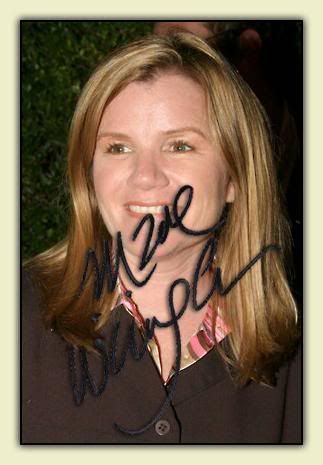 Mare Winningham...winning as always.
Mr. Bikel and Ms. Winningham, aside from sharing the Great Good Fortune of meeting Mr. Debonair himself after the show, also share a certain Acting Credit. It's a good trivia question, so you are invited to guess what it might be in the Comments.
Most definitely, an evening to remember. Can't wait to try Joshua Nelson's "Jewish Gospel" version of
Adon Olam
at our Shabbat services...
Update:
The answer to the Trivia Question above is below the fold.
Both Theodore Bikel and Mare Winningham starred in episodes of the Twilight Zone...24 years apart.

Bikel appeared on the episode "Four O'Clock," originally broadcast in 1962 as part of the original Twilight Zone's third season. Winningham was in the episode "Button, Button," from the first season of the New Twilight Zone, a show that had a brief run in the mid-1980's.