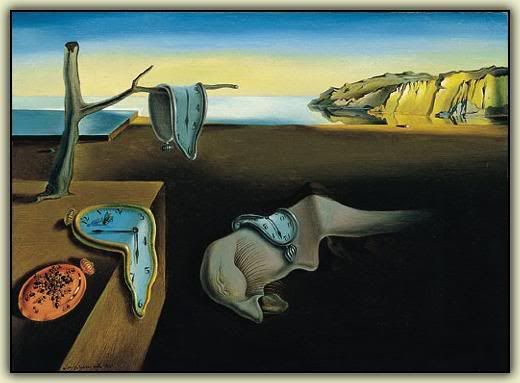 The Persistence of Memory, Salvador Dalí's masterwork of surrealism.
Salvador Dalí, the renowned surrealist painter, is thought by most people to have been Catalonian.
Not true. He was born in Taxco de Alarcón, Guerrero state, Mexico, in May of 1904. Mexican to the core. It's a well-kept secret.
The inspiration for many of his surrealistic works was the local cuisine. His most famous painting,
The Persistence of Memory
, was inspired by a meal, the digestion of which caused hallucinations that lasted three days. Freud and Einstein had nothing to do with it.
Most people look at that painting and see melted watches. But Dalí always saw tortillas. No:
Dis
tortillas.