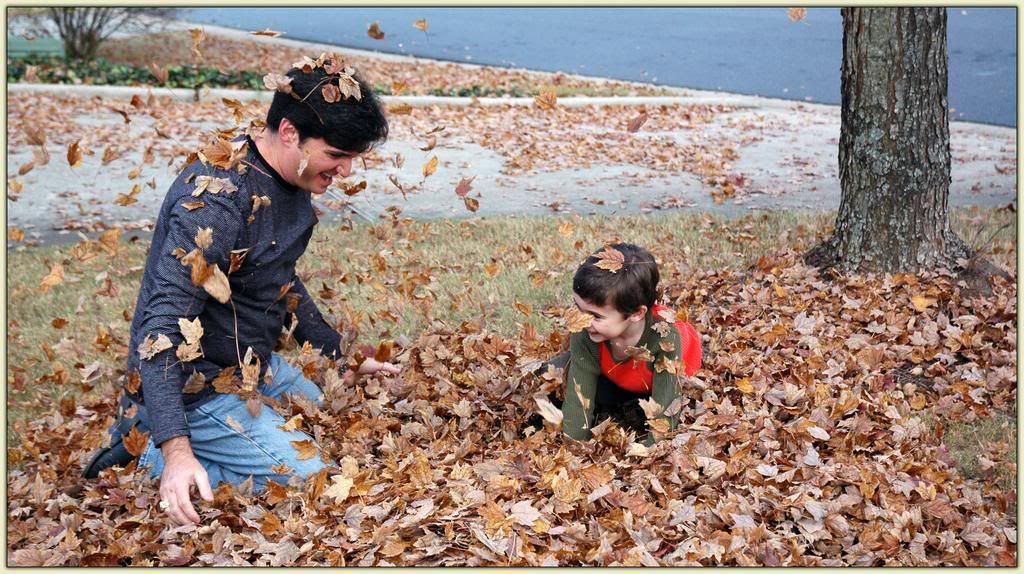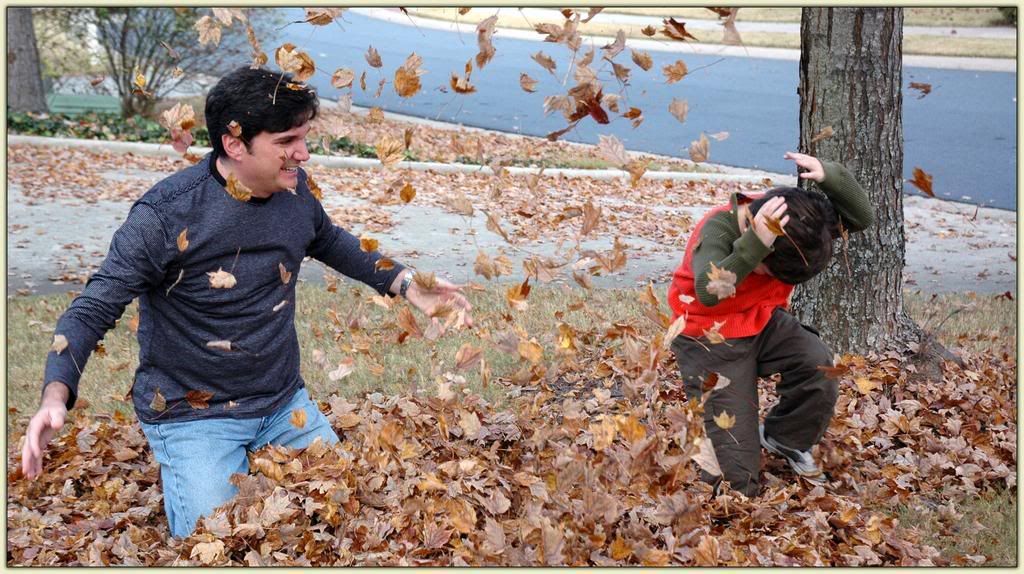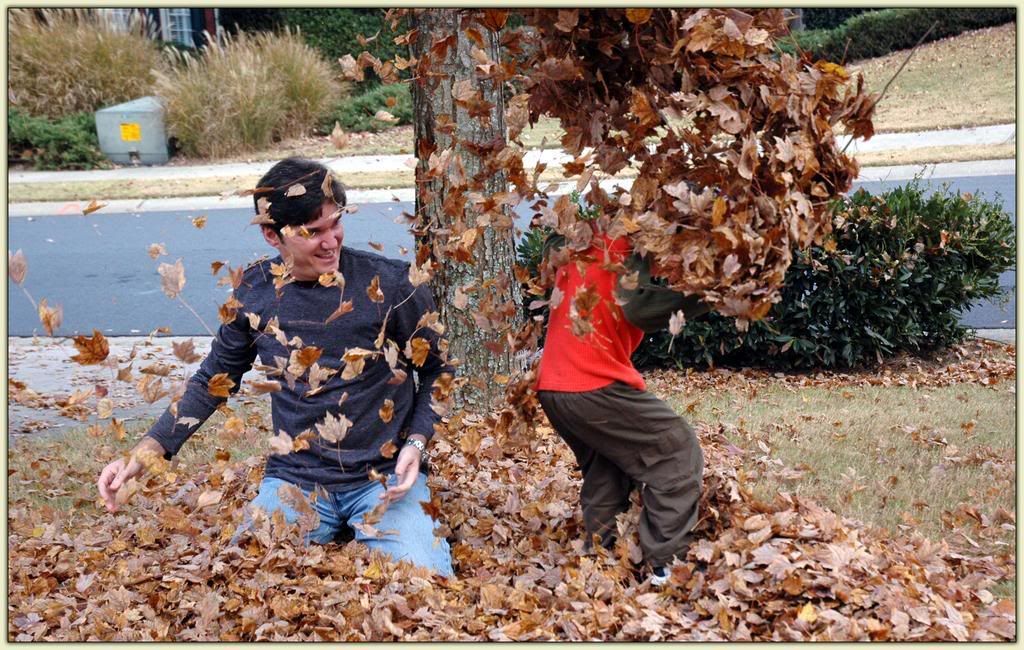 ...and Leaf.
Nothing says Autumn quite like playing in the fallen leaves, as demonstrated here by Morris William and son William, and photographed by She Who Must Be Obeyed.
Come, my son.

Enjoy the pitter-patter
Of decaying Organic Matter.

I wonder. Do you think it grieves
The tree, to thus lose all its leaves?
Or is it more like cutting hair -
Once shorn, as if 'twere never there?

No matter. I will bury thee
In this detritus from the tree.
We'll run and laugh and breathe crisp air,
I'll make a face, as if to scare.

We'll brush ourselves and go inside,
Still breathing hard from our Leaf-Ride.
These autumn days are precious, Son,
For Fun is Funnest when you're young.