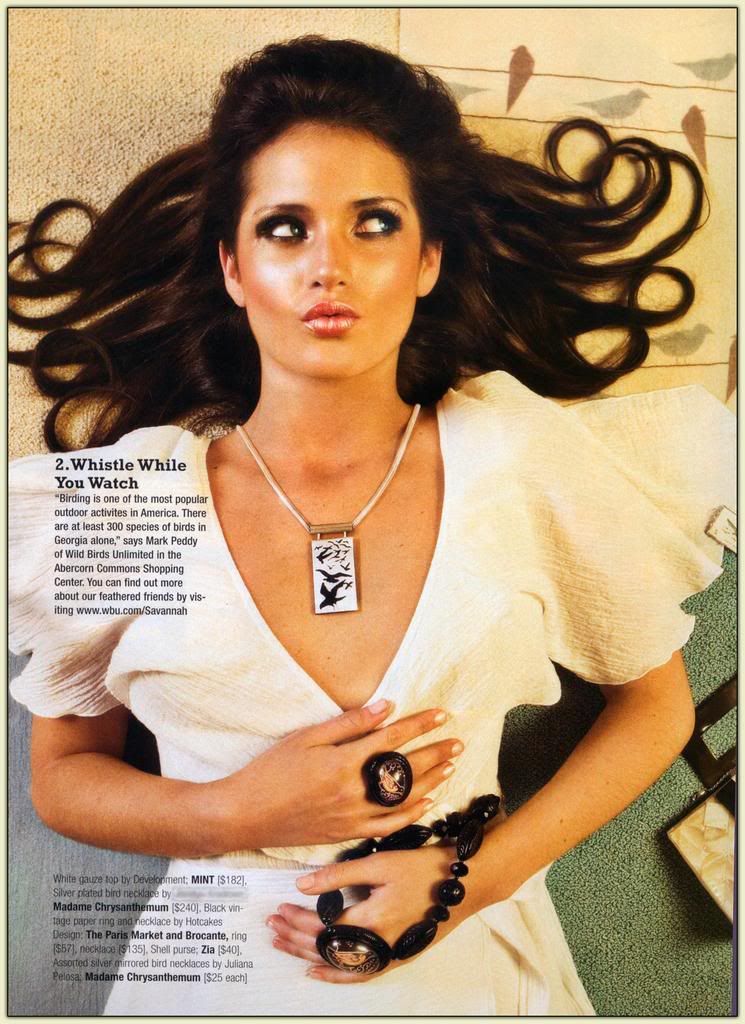 ©2007 The South Magazine.
You're looking at a
page
from this month's issue of
The South
, a magazine whose tagline reads, "Savannah and the Creative Coast." It's a thick, beautifully produced, slick-page bimonthly. As the publishers put it, The South "uses its home base of Savannah as a lens through which to view the distinctive heritage of the South and examine how that legacy is upheld and updated. Savannah and the coastal Southeast is a perfect starting point for this bold publication, with a sublime blend of inescapable tradition and refined modern growth."
The model is attractive enough, as is the layout, but what catches this Proud Daddy's eye is the pendant hanging from the model's neck...for it is the handiwork of none other than the Mistress of Sarcasm. And you, my Esteemed Readers, saw it
here
first.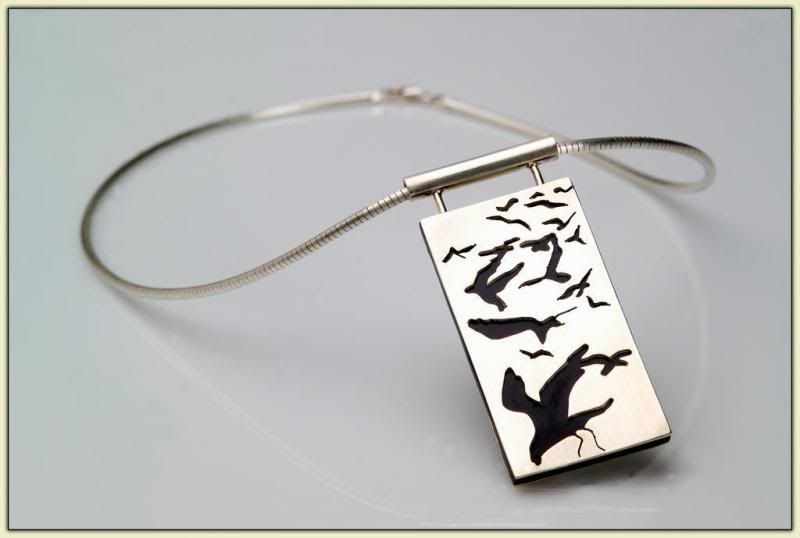 The Mistress's pendant, inspired by Hitchcock's
The Birds
.
One correction to the magazine's blurb: The piece is sterling silver, not silver plate. And if you want one, it'll only set you back 240 simoleons. Wotta deal!