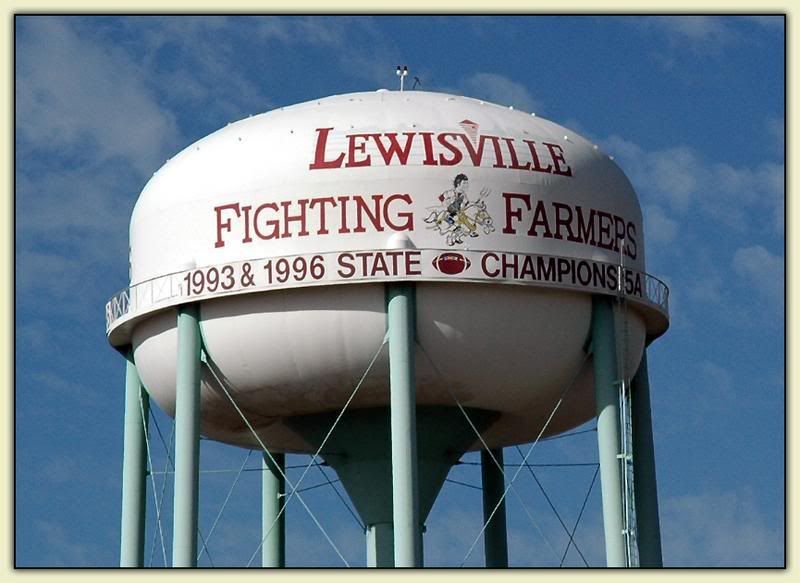 "Kick their ass!
Plant 'em in the grass!
Hold that line!
Catch that pass!"
You couldn't find a more unlikely football team than the Fighting Farmers of Lewisville.
As a Team Eponym, the Fighting Farmer is almost as ridiculous as the University of California (Santa Cruz) Banana Slugs. But these Farmers will make you laugh out of the other side of your face.
Fueled with Agrarian Animosity, they take to the field (the "Back Hundred") and become veritable Tractors of Truculence. In contest after harrowing contest, they plow through their opponents, reaping a rich harvest of touchdowns.
Only in Texas.