...for the Red, White, and Blue.
And for the traditional end-of-summer holiday: Labor Day.
Originally known as
"El Dia de los Trabajadores,"
Labor Day was the invention of the great Mexican union leader and political activist, Manuel Labor. But since the United States adopted it as its own, it has become an occasion for backyard grilling and get-togethers with family and friends.
This Summer Berry Pie, appropriately decked out in patriotic colors of red, white, and blue and packed with flavorful raspberries, blackberries, and blueberries, was the perfect coda to our Labor Day festivities.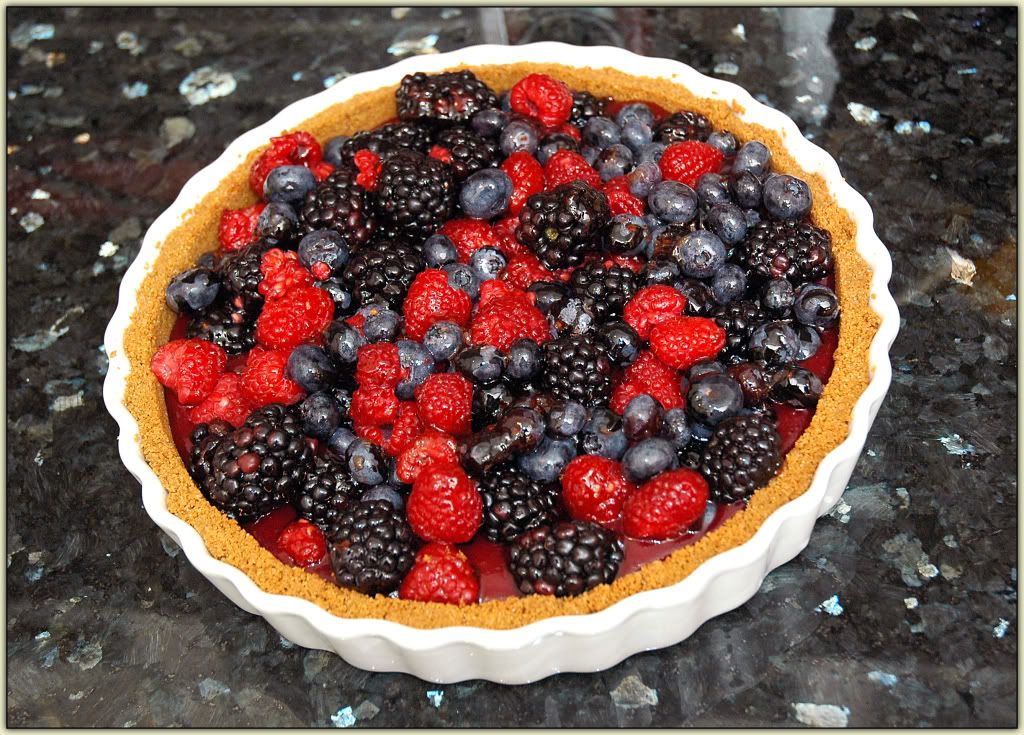 Summer Berry Pie.
Step right up and have a Slice o' th' Good Life!