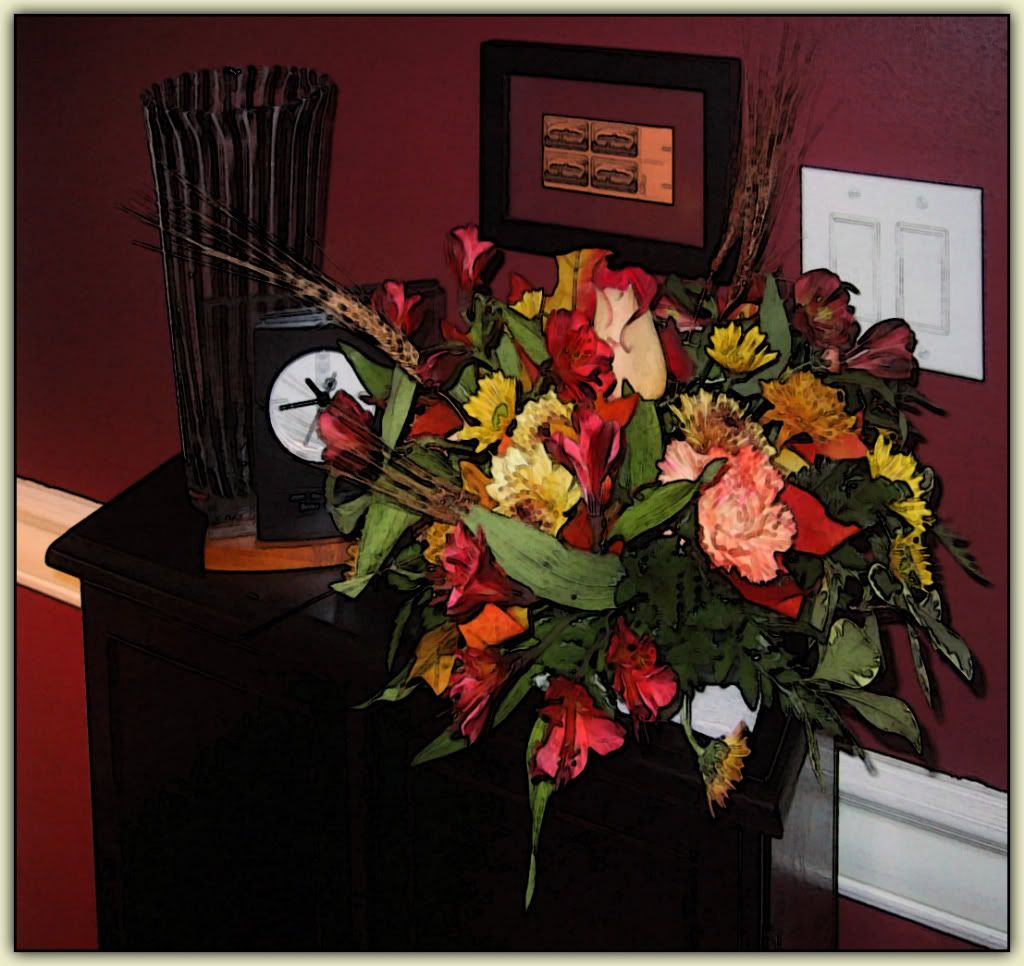 Fall flowers brighten up the family room at Chez Elisson, Thanksgiving 2005.
After all the recent
disgussion
discussion about Vertical Turds, I thought it might be a good idea to air this place out. How 'bout some flowers?
With Fall fast approaching, this seasonally appropriate Pile o' Posies may help redirect your thoughts to your Happy Place. May it be so.