Neighbor continues to amaze us with her propensity for jumping up onto Elevated Locations.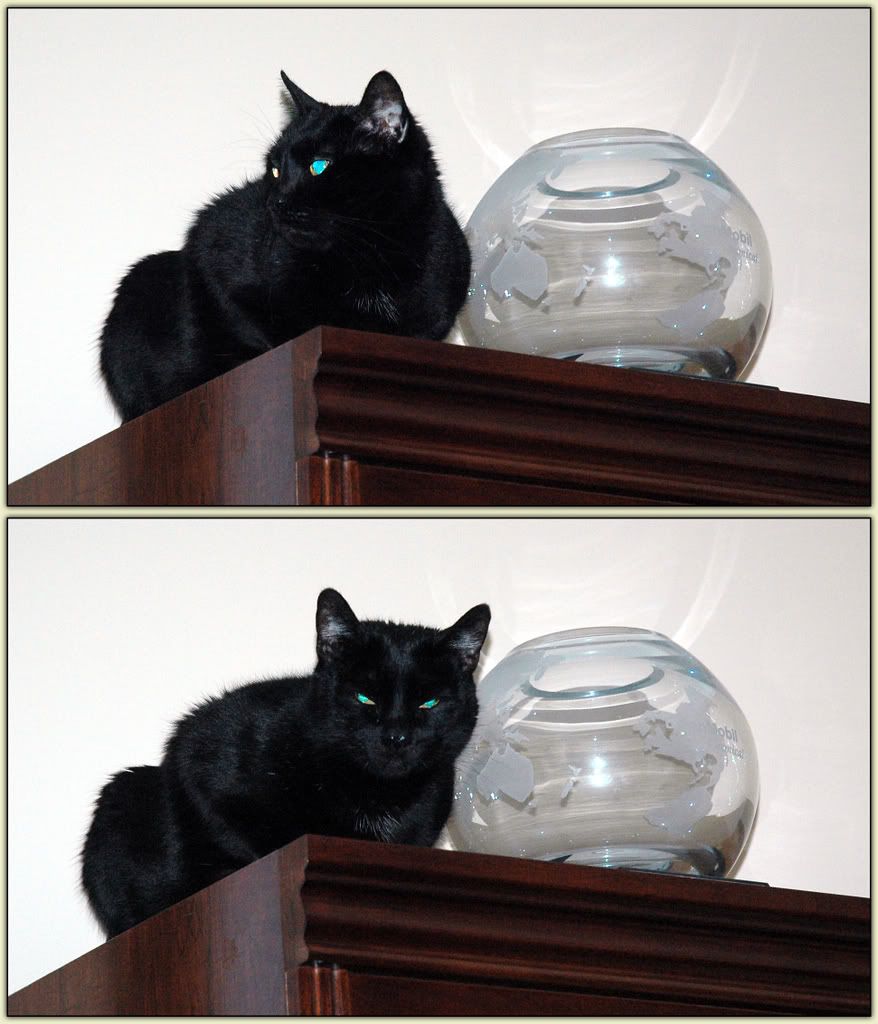 Neighbor - a Friend in High Places.
Here you see her atop a bookshelf in my office. It's awfully damn high. Neither Hakuna nor Matata would ever have considered attempting it... but for Neighbor, it's just
Business As Usual
.
Perhaps she thinks that massive glass globe - an award from the Great Corporate Salt Mine - is a Fish-Bowl. But anyone who knows me knows what it really is: a
Punch-Bowl
.