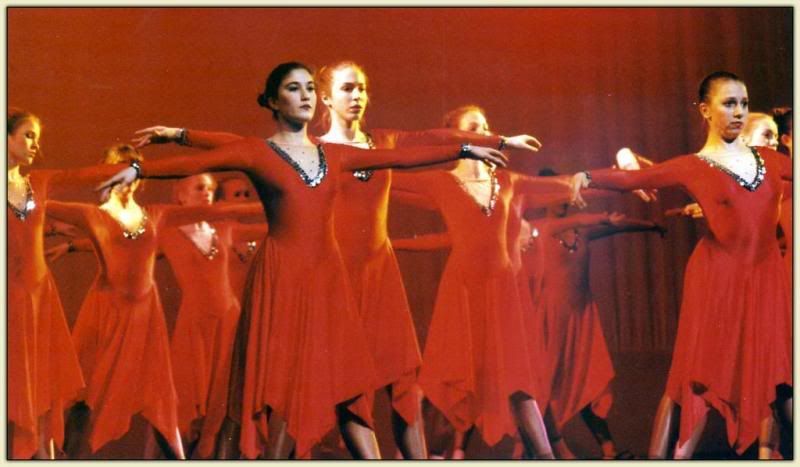 Elder Daughter,
circa
1996.
Beauty and grace are characteristics that I lack, but of which the ladies in my life have a-plenty.
As evidence, I submit this photograph of Elder Daughter, taken during one of her myriad dance recitals back in High School. Later, she would go on to choreograph and perform in shows at university.
The memory of some of those shows still brings a tear to my eye when I remember how proud I was of our daughter's prodigious talents.
And she had talented friends, too. Look at the young lady on the far right. One of Elder Daughter's best friends when this picture was taken, Erica Mansfield went directly to New York after being graduated from high school, there to pursue her dream of acting and dancing onstage. We last saw her a couple of years ago, when
Mamma Mia!
played at the Fox Theatre in Atlanta. Today, you can catch her at the Winter Garden Theatre in New York. Broadway!