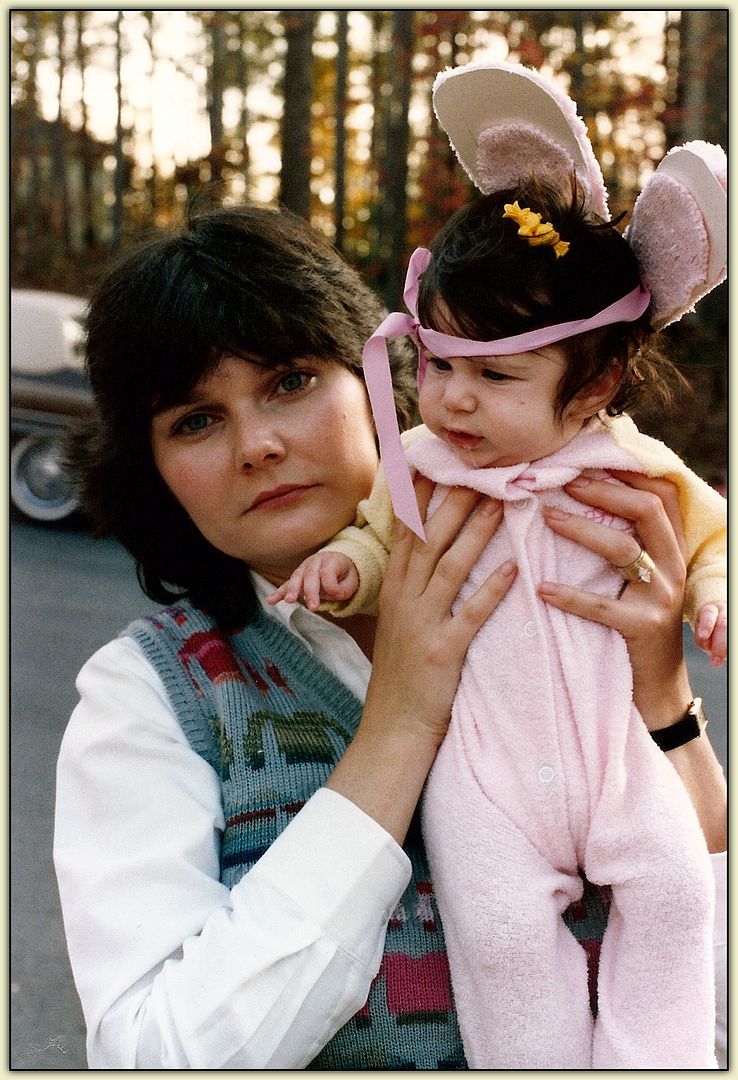 Hallowe'en, 1982.
"Baby," in this case, refers to the Mistress of Sarcasm, here enjoying - or, more probably,
putting up with
- her very first Hallowe'en, twenty-seven years ago today. The photograph was taken less than five miles from here, in our old neighborhood... during our
first
sojourn in the Atlanta area.
There's been a lot of water under the bridge since then, and she has outgrown that bunny costume. Lookee:
Hallowe'en, 2009.
Now a full-fledged Grown-Up, this year she's dressed as a Jazz-Age Flapper. [A glass of Bathtub Gin would make this outfit complete, but the Mistress does not care for Hooch.]
And yet, some things don't change. She may be twenty-seven years older, but she still loves her Hallowe'en candy... thanks to the sweet tooth she inherited from her Daddy!