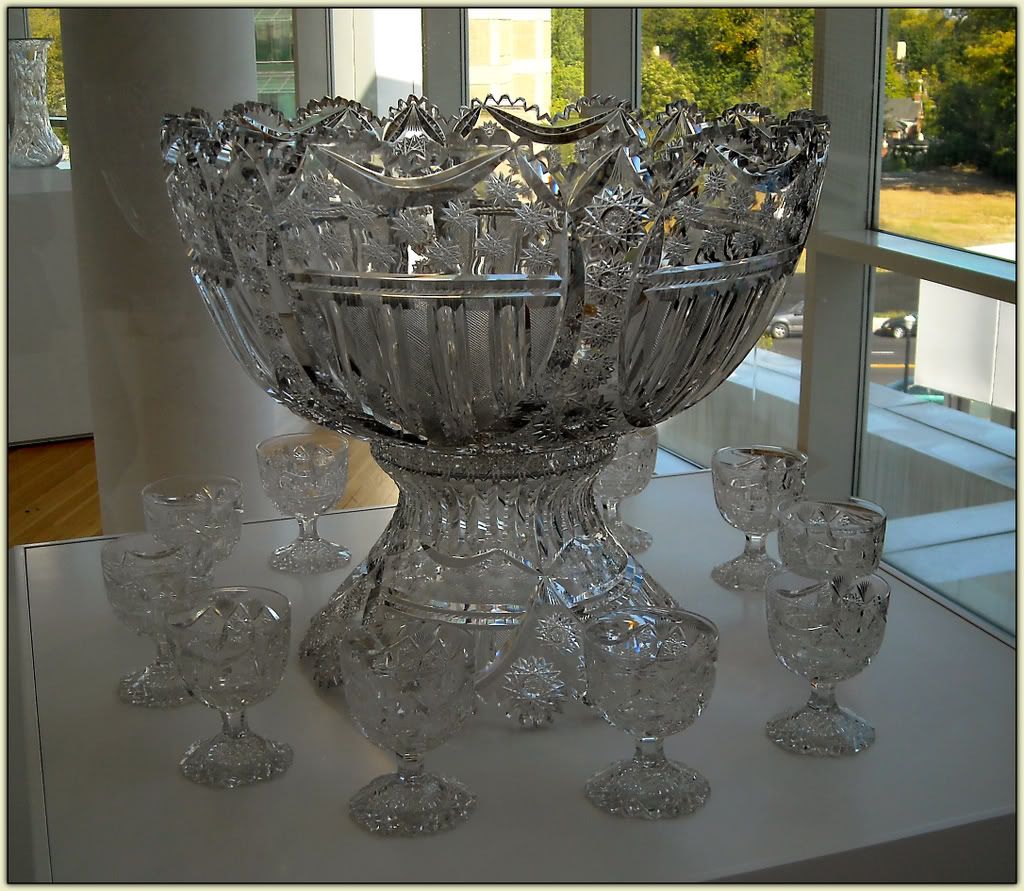 Ornate glass punchbowl and cups. What's missing?
Among the saddest things
Of which I've ever heard,
Is that there exists a
Punchbowl
That is missing a Turd.
This, by the bye, is the very sort of punchbowl that might have been used to serve
Chatham Artillery Punch
back in the day.