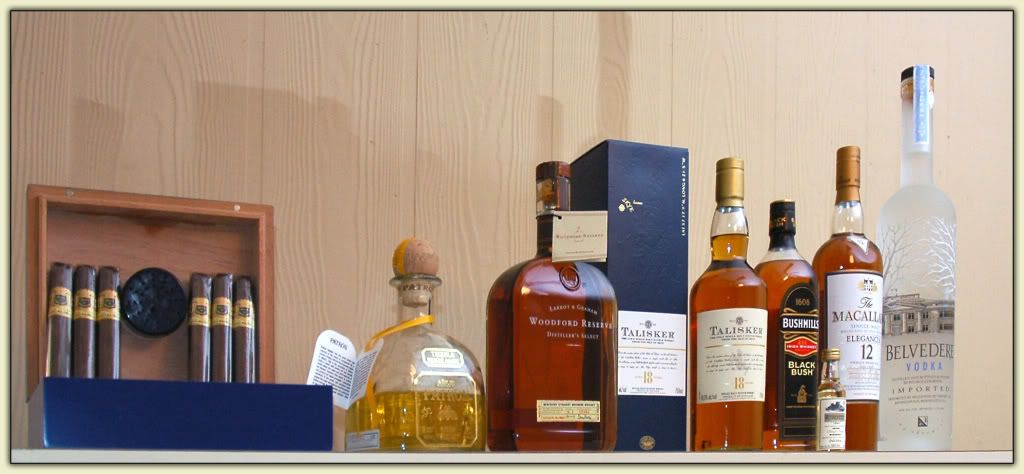 ...about to die in a Good Cause.
Some of the supplies we brought with us for our annual Weekend Retreat in the north Georgia mountains. Alas, none survived intact.
Spirits and spirituality. Now,
there's
a heady combination for you.
Here are a few of the Usual Suspects: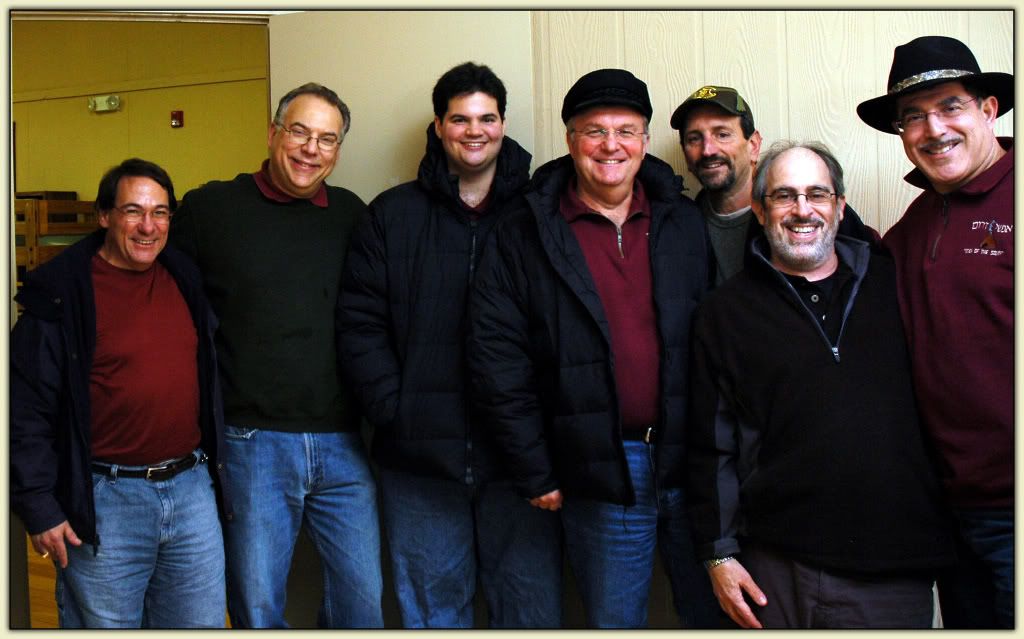 (L to R) Bart, Hank, Josh, Houston Steve, John, Barry, Elisson.
All told, we had roughly 50 attendees this year...and a superb weekend, the weather having been clear and cool (but not cold) most of the time. The night sky was a brilliant canopy of stars, far different from what we see in the 'burbs of Atlanta.
Night sky over the mountains. You can see Orion clearly.
The trees were lit up by the campfire while we were lit up by our various Adult Beverages. In the firepit were the rocks which, when heated to an orange glow, provided a happy blast of heat for the Famous Sweat Hut.
We returned home Sunday mid-day, refreshed and relaxed...and lighter by several fifths. A superb weekend, all in all.