What do these things all have in common?
New Yorker magazine cover, September 24, 2001.
RAW, Issue #1.
Harper's magazine cover, August 2006.
New Yorker magazine cover, February 15, 1993.
Garbage Pail Kids. [Click to embiggen.]
Self-portrait.
Wacky Pack sticker, 1973.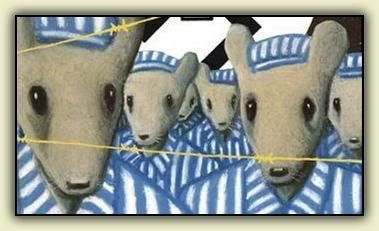 Maus II (detail).
If you guessed that these are all the creations of one
Art Spiegelman
, you are correct.
Spiegelman, the child of Holocaust survivors, came to prominence in the world of underground comics back in the late 1960's. He is perhaps best known for
Maus
, a graphic novel in two parts that chronicles his father's experience leading up to and during the Holocaust. He also worked for the New Yorker for ten years, creating some of that magazine's most memorable (and controversial) covers. (It's hard to imagine that the same cartoonist who drew scurrilous material for underground titles like
Real Pulp
,
Young Lust
, and
Bizarre Sex
could land a gig with that most staid bastion of New York literary pretentiousness, but, well, there you are.)
I've
written here
about Wacky Packs and Garbage Pail Kids, two of the stranger excrescences of Kiddie Popular Culture of the 1970's and '80's, and how they were, no doubt, inspired (directly or indirectly) by MAD Magazine. As it turns out Spiegelman created both...and he acknowledges that MAD Magazine was a significant Childhood Influence.
Last night, I had the good fortune to attend a lecture Spiegelman gave at the Atlanta outpost of Savannah College of Art and Design. For over two hours, he had the rapt attention of several hundred audience members as he talked about everything from 9/11 (he was close enough to watch the whole thing), to the underground comics scene, to his years at the New Yorker, to the Great Muhammad Cartoon Controversy of 2006, to Dick Tracy and Peanuts, to the work of will Eisner.
He spent quite a bit of time talking about how MAD Magazine - and its sister EC Comics publications, including the entire stable of pre-Code horror comics - helped mold his sensibility and sense of humor. He reminded me of me...except for the fact that
he
has Artistic Talent.
Afterwards, I had a chance to speak with him briefly and reminisce about some of the shared elements of our New York-area childhoods. It was all too short a dialogue, because I could have listened to his stories for hours.
But thanks to the miracle of the Printing Press, coupled with Spiegelman's extraordinary vision, I can
see
his stories anytime I want to.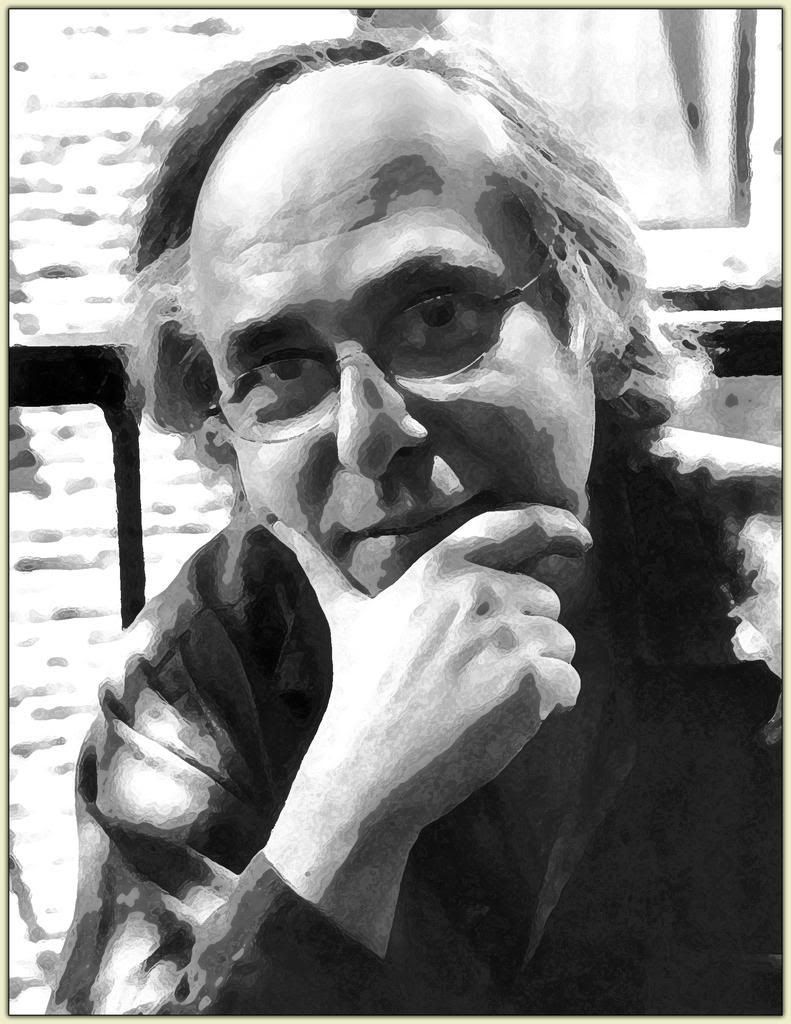 Art Spiegelman. [Click to embiggen.]