"That Bojangles - Christ, could he tapdance." - Lenny Bruce, "How to Talk to Colored People at Parties"
Bo, move over. You've got competition.
Friday evening, we joined a small army of our friends at the
Ferst Center for the Arts
at Georgia Tech to see the McCoy Tyner Trio with Savion Glover.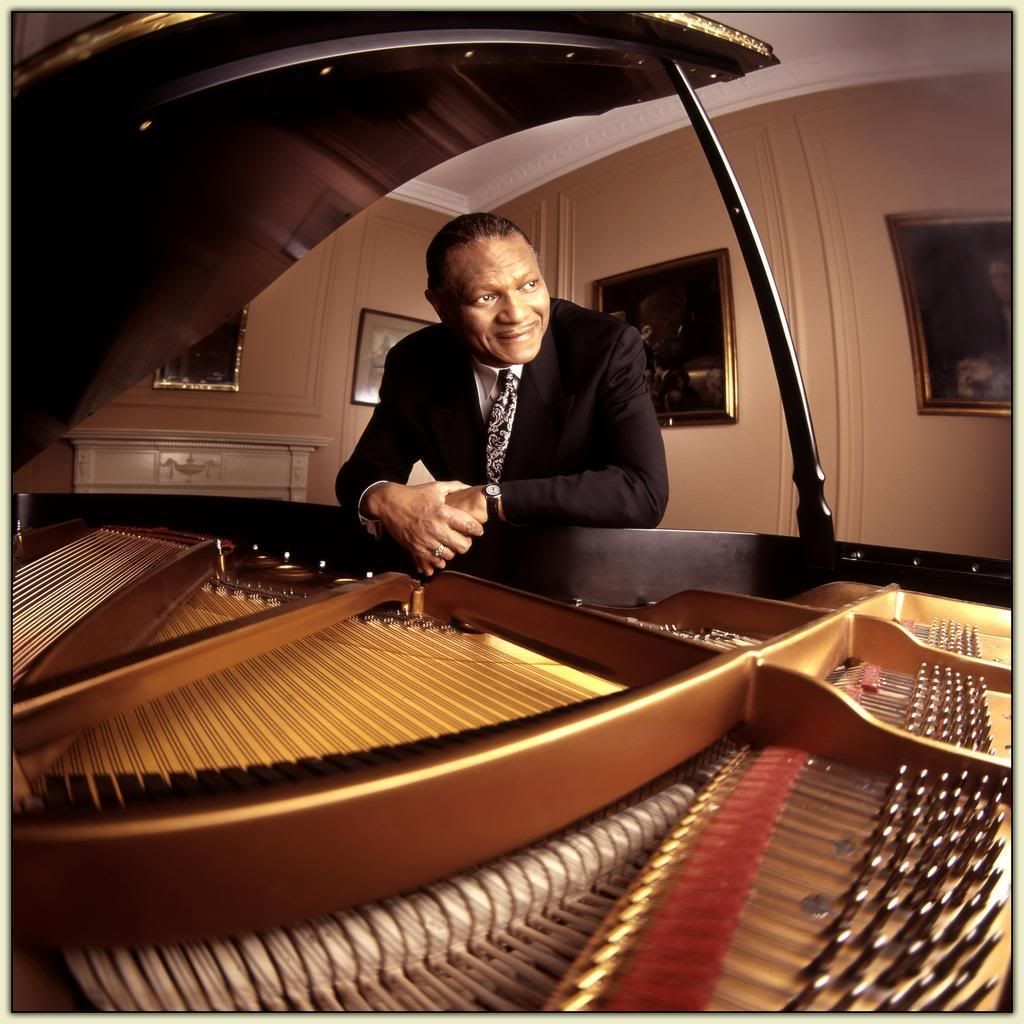 McCoy Tyner. [Photo credit: Gene Martin.]
McCoy Tyner, a jazz pianist, first hit my musical radar screen over 35 years ago. He's a veteran artist, having played with Benny Golson, Hubert Laws, and Billy Cobham. Most notably, he was closely associated with the legendary John Coltrane, having been one of the core members of the John Coltrane Quartet in the early 1960's. He's not much of a speaker these days - I've heard announcers on the New York subway system who were more intelligible - but his magical hands do all the talking for him. Along with bassist Avery Sharpe and drummer Aarron Scott, Tyner would have constituted a great show without any help...
...but the presence of Savion Glover, the Tony Award-winning choreographer and star of Broadway's
Bring In 'Da Noise, Bring In 'Da Funk
, kicked the show into an entirely new dimension.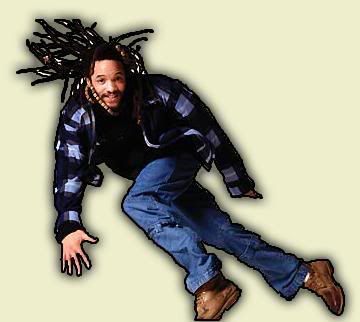 Savion Glover.
Glover, possibly the best tapdancer on the planet today, provided a percussive counterpoint to Tyner's improvisational jazz, using his feet to rap out a rapid-fire rat-a-tat like a syncopated machine gun. Exuberant and joyful, he looked as though there was no place he would rather be, nothing he would rather be doing, than dancing his heart out on that Ferst Center stage.
From our Row A seats, we could see the clouds of dust his shoes kicked up as he executed his amazing steps, the droplets of sweat flying off his forehead. He danced with the energy level of an entire convention of hyperthyroid ditch-diggers, and by the end of the evening, he looked as though someone had doused him with a bucket of water.
Glover's signature green tap shoes.
Glover could tapdance better than Dagwood Bumstead at a performance review...or, for that matter, Roger Clemens in front of a Capitol Hill hearing. At one point, he and the drummer were dueling - it was really something to see and hear as they traded polyrhythmic barbs and jousts.
In my last
Friday Random Ten post
, I mentioned Elder Daughter's having apprenticed at Ann Reinking's Broadway Theatre Project in 1996 and 1997. One of the highlights of her time there was the opportunity to take master classes in tap dancing from the late Gregory Hines and, yes, Savion Glover, then hot off his star turn on Broadway. I don't think
he's
the one who told her the most horrible (and funniest) Michael Jackson joke I've ever heard, but you never know.
It's been a great season at the Ferst so far. I'm looking forward to the next show.