This evening, the Missus and I each have full Entertainment Plates... at different tables.
She Who Must Be Obeyed has taken over the house in order to host Friends of Long Duration, the distaff component of
our old neighborhood group
. We call the ladies, collectively, the Ya-Yas, a name ripped from the eponymous novel
Divine Secrets of the Ya-Ya Sisterhood
.
As I write this, I hear the Margarita machine whirring, which means Laura Belle has booze in the blender. Soon it will render the frozen concoction that helps them
hang on
have fun. SWMBO, meanwhile, has baked up a huge dish of Chicken Enchilada Casserole with which to fatten up the troops.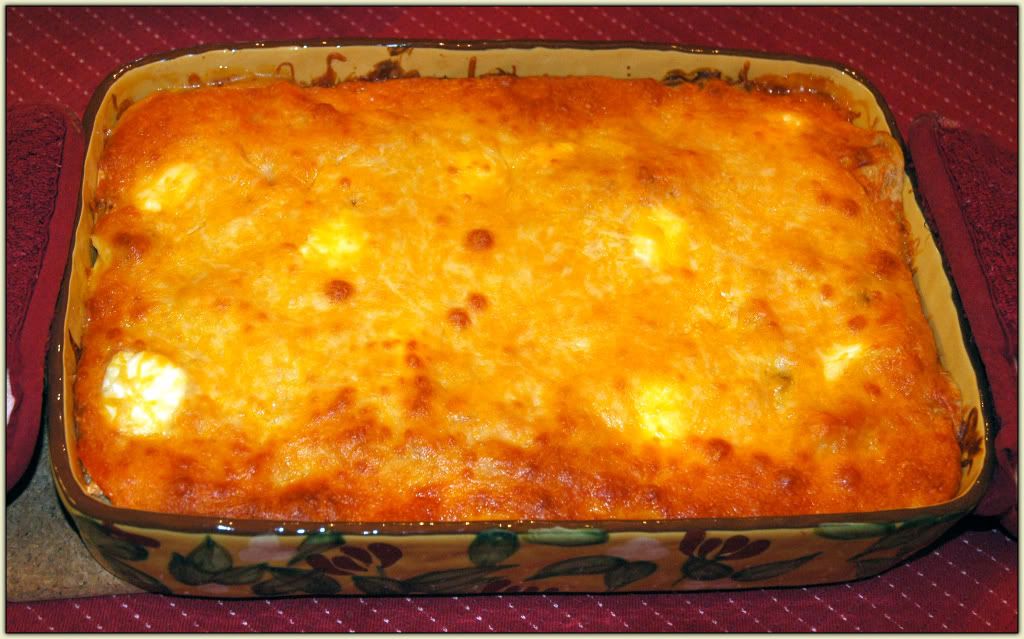 SWMBO's irresistible Enchilada Casserole.
My contribution? An unasked-for one, alas, but I had a pile of broccoli rabe in the fridge, so I used it to make some grilled broccoli rabe with balsamic vinegar reduction and parsley pistou. Whether the the ladies eat it or not is immaterial: I shall not want for roughage this night.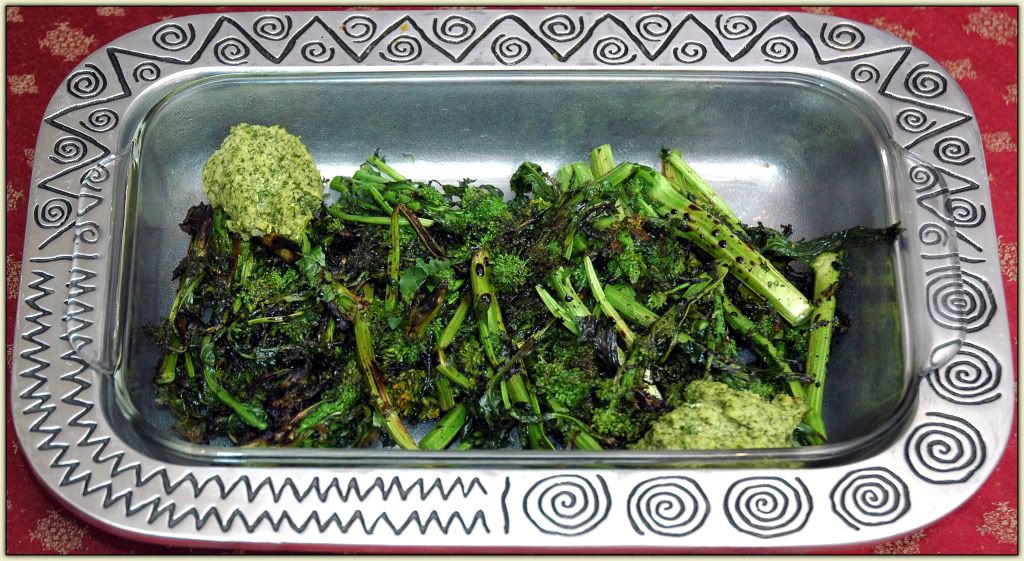 Grilled broccoli rabe with balsamic reduction.
While the Ya-Yas are amusing themselves eating and talking about... whatever it is that ladies talk about when the menfolk are absent (I fear to guess), I will be with a bunch of male friends - let us refer to them as the Yo-Yos - playing poker and drinking Adult Beverages. Margaritas are not on the menu; however, single malt Scotch whisky is likely to be.
Upon my return, I can regale the Missus with tales of how much money exchanged hands while she debriefs me on how much fun everyone had, how vile everyone thought the broccoli rabe was, and the Latest Poop.
Life is sweet.
Update:
And even sweeter, after a rewarding night at the Poker Table. When I arrived home, I dragged the leftover broccoli rabe out of the fridge and devoured it. Yum.