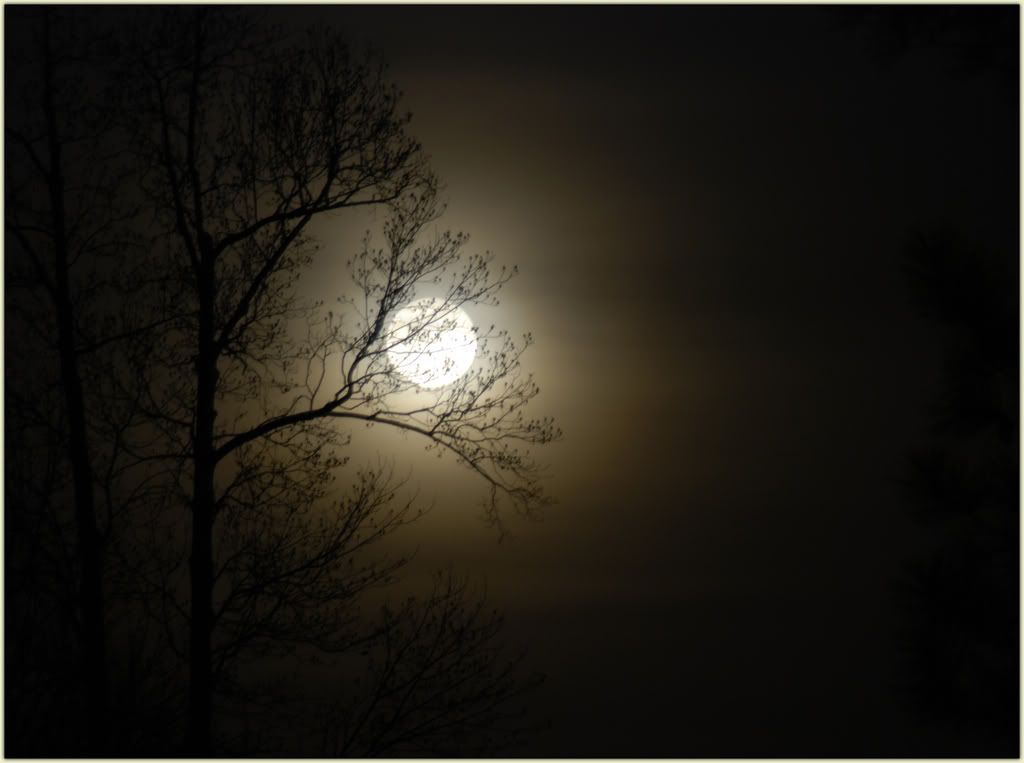 The Moon shines through a hazy curtain. Photo credit: "Excellent Mountain" Gary.
"He says the sun came out last night. He says it sang to him."
At the risk of seeming overly moony, another Moon-Post.
Some of my Esteemed Readers may recognize the above movie quote. The first thing that popped into my head when the Missus and I came out of the gym and saw the rising moon, enveloped in a shroud of thin haze, was a paraphrase: "The Moon came out last night. It sang to me."
Our friend Gary was with us. He took the photograph you see here... evidently, the Moon sang to him as well.