A few photos I took during our week at the beach.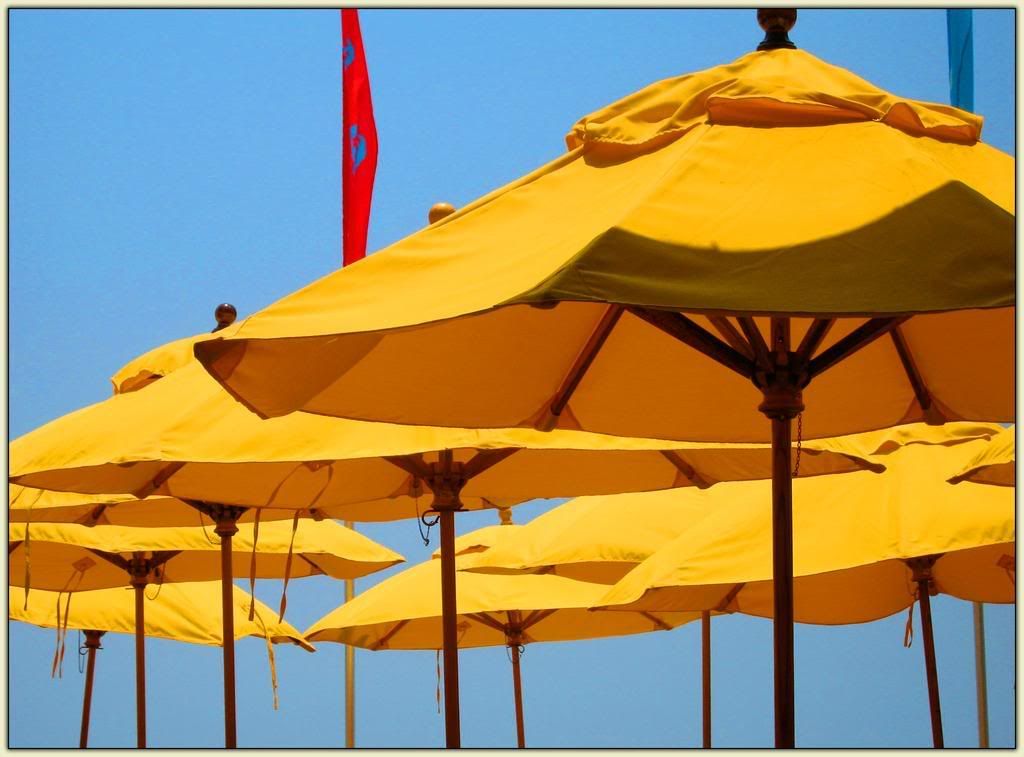 Umbrellas at Sandestin. I like the way the bright yellow contrasts with the deep blue of the sky; the red pennant adds a nice accent.
The texture of this bamboo cutting board fascinated me. But unlike a
colander
, you cannot wear a cutting board on your head.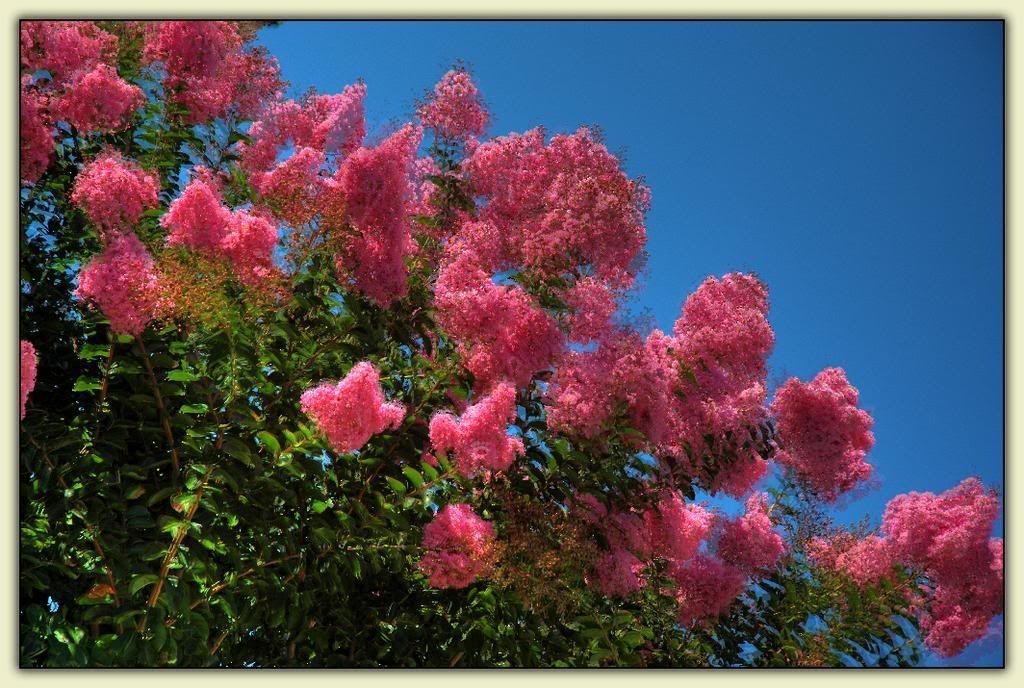 Crape myrtles. This is a tonemapped high dynamic range image created by compositing three different exposures.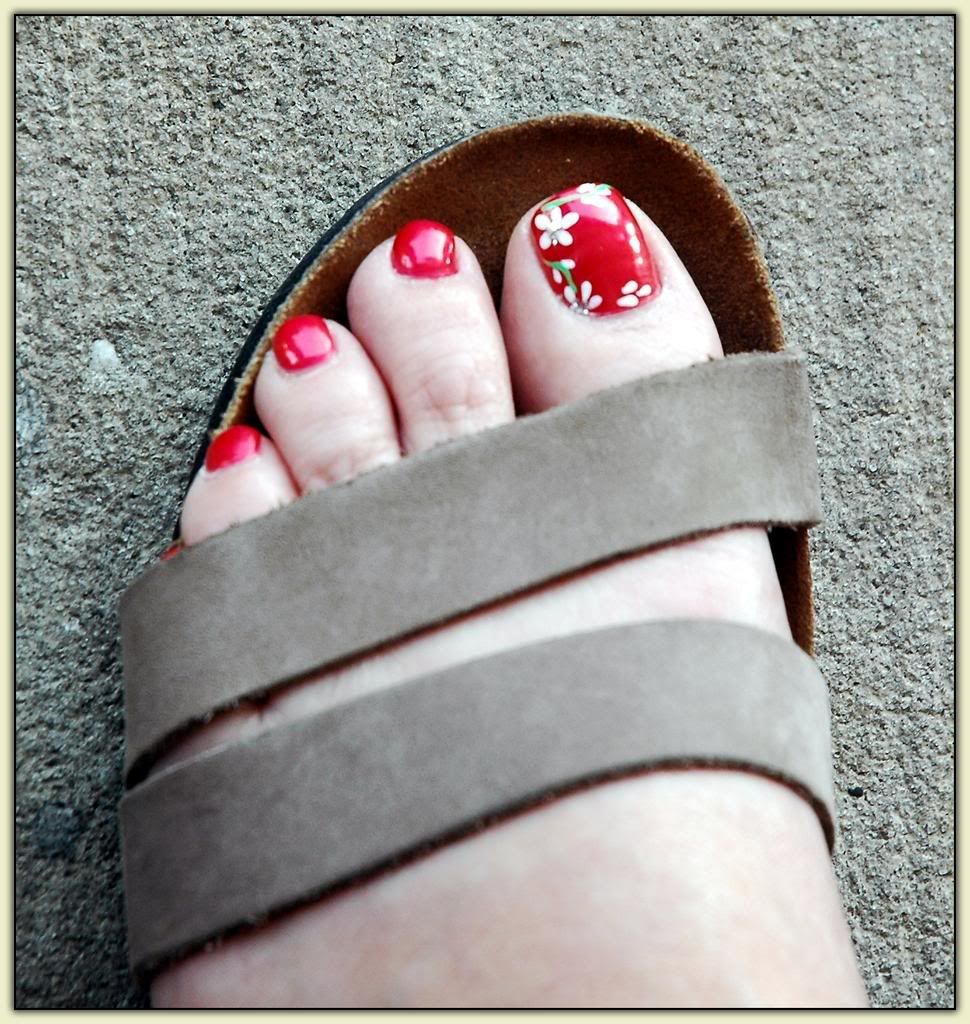 The Missus shows off her red-painted toenails. Much more attractive than my
Monkey Shit Feet
.