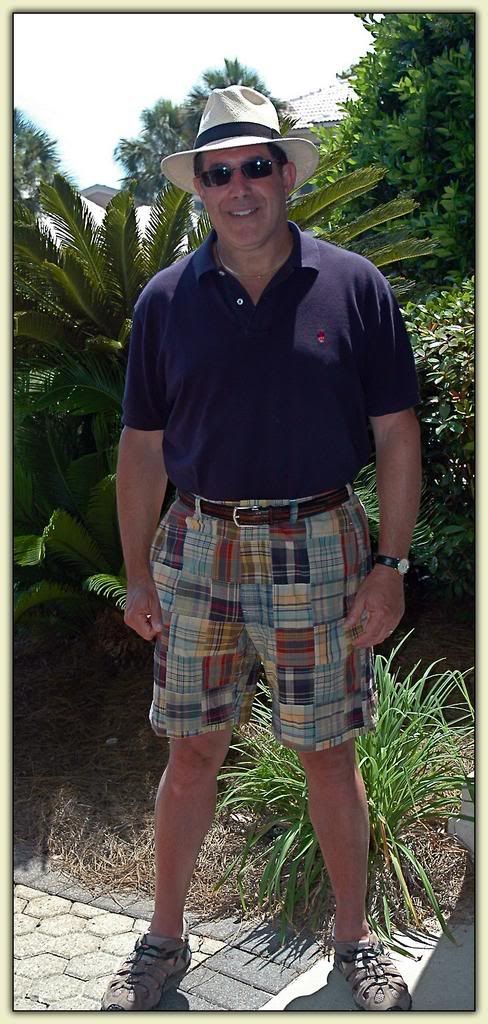 The Compleat Jackass.
As Mr. Debonair will tell you, you cannot be a Compleat Jackass unless you have a pair of Jackass Pants. Or, in this case, Jackass Shorts.
Each pair Brooks Brothers sells comes with a form for enrollment in the Republican Party...and the local Country Club.
Of course, you cannot consider yourself a Truly Compleat Jackass without that most critical fashion accessory...