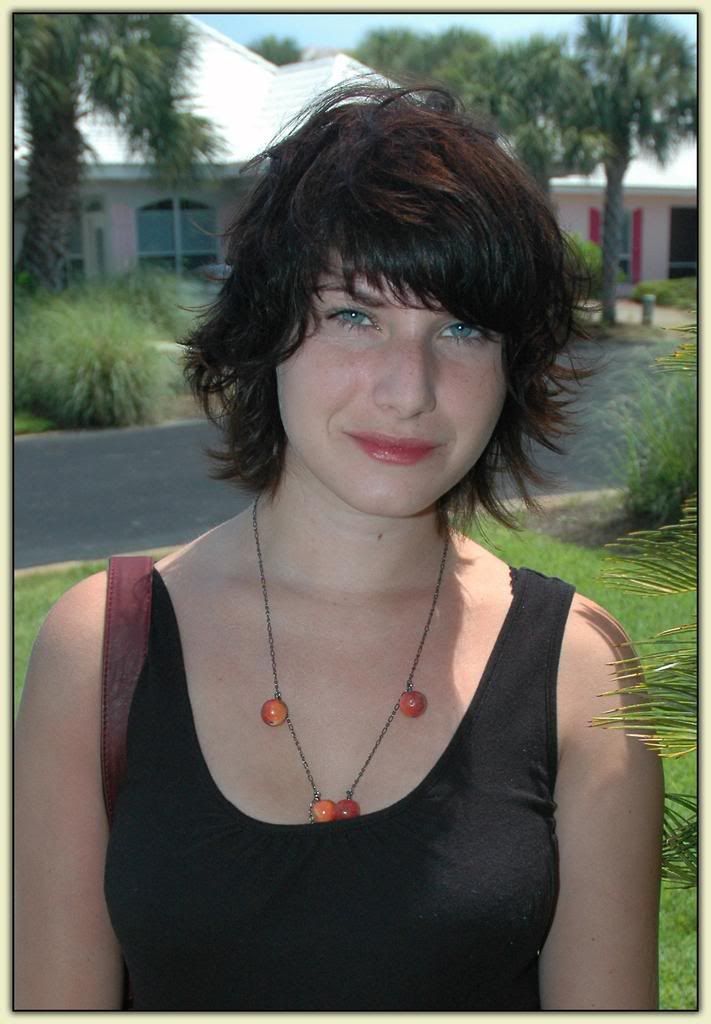 The Mistress of Sarcasm.
What with the Mistress of Sarcasm's birthday coming up Monday, She Who Must Be Obeyed had the bright idea of posting this week's Friday Random Ten using the music from the Mistress's iPod.
Why not, I thought. My Esteemed Readers are probably sick to death of seeing the same stuff here, week after week. Frank Zappa. Ben Folds. The Beatles. Hookalakah Meshobbab. This way, they'll finally be exposed to some
quality
music.
Thus, here followeth a Scattershot Selection from the Mistress's very own Little White Choon Box. Let's see what's playing today:
Lover, You Should Have Come Over - Jeff Buckley


King Kong - Daniel Johnston

Daniel Johnston is living proof that insanity and talent can coexist in the same individual. His music has an offbeat charm...and he's pretty much a complete whacko. Check out the documentary The Devil and Daniel Johnston for more about this exceptional musician.


Alone Down There - Modest Mouse


He Keeps Me Alive - Sally Shapiro


Lucky Ball and Chain - They Might Be Giants


Shampoo Suicide - Broken Social Scene


Not If You Were The Last Dandy On Earth - The Brian Jonestown Massacre


Picture Book - The Kinks


Don't Let The Sun Go Down On Your Grievances - Daniel Johnston


Gnossienne #1 - Erik Satie


It's Friday. What are
you
listening to?