Evidently,
Velociman
is not the only one with Monkey Issues.
We, too, will get our monkey on from time to time. Submitted for your consideration, these fine Simian Acquisitions:
This Sock-Monkey Dracula is the perfect Hallowe'en gift for our friend Donnie Joe, who has a strange sort of Sock-Monkey fixation.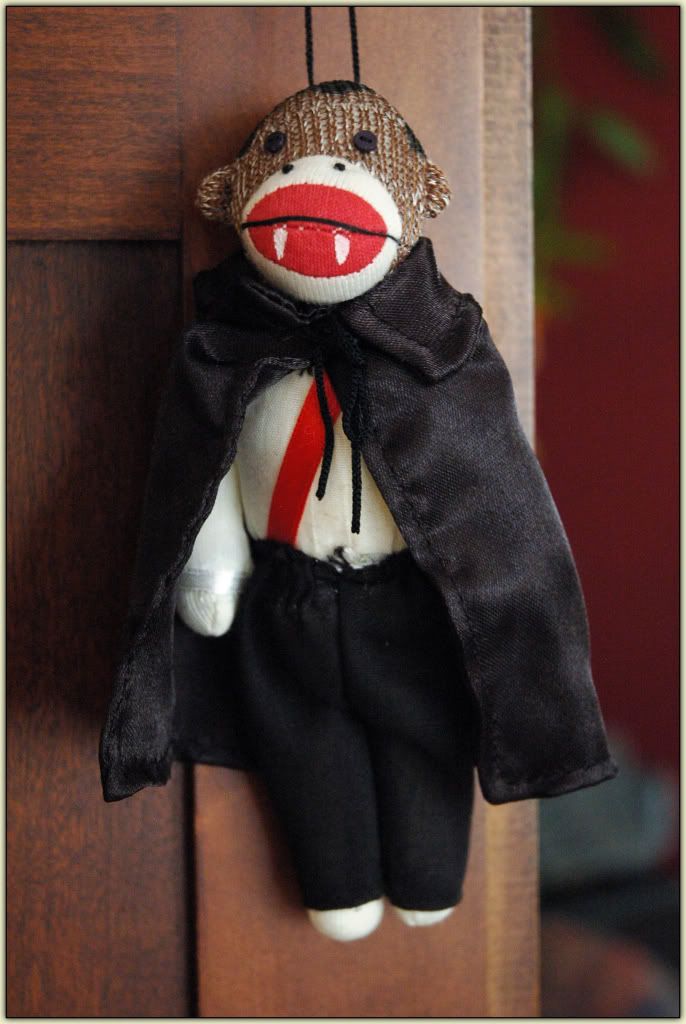 Sockula says, "I vant to suck your...banana."
And here's a piece of Fine Art the Missus couldn't resist...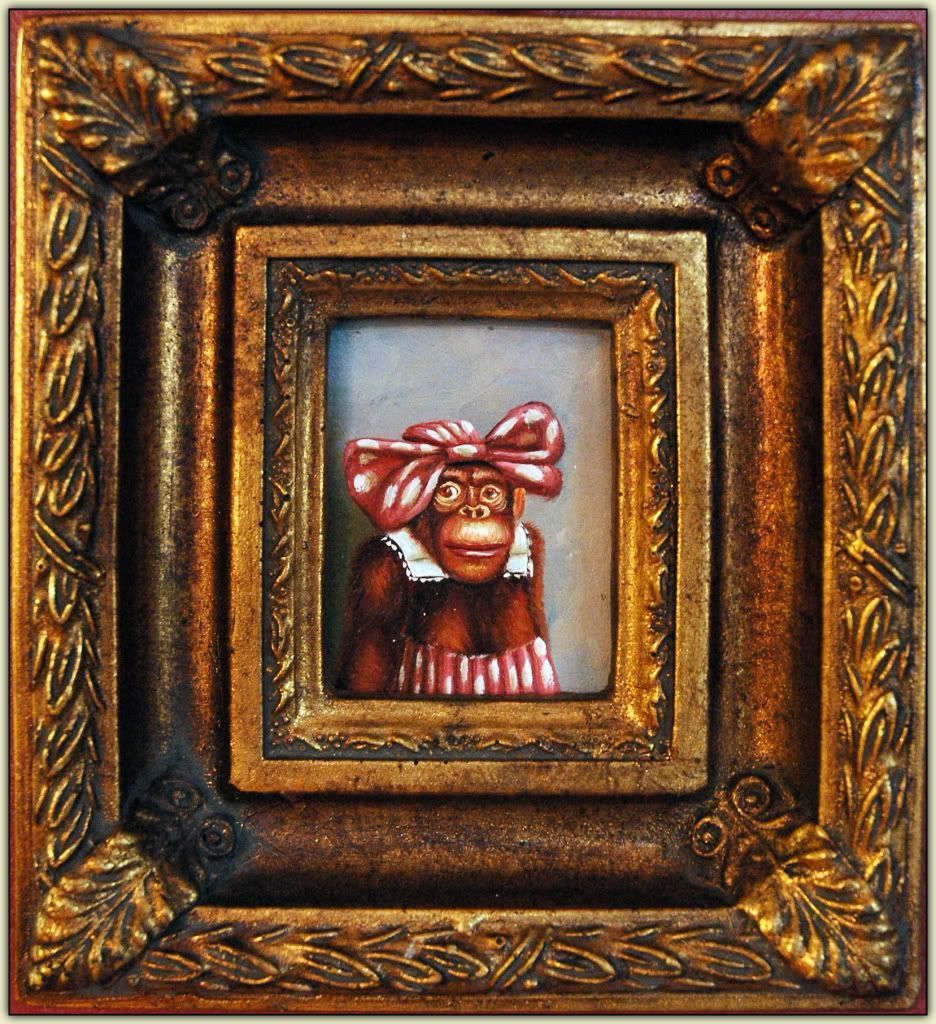 An original oil in an ornate frame. Her eyes seem to follow you...
Monkeys! Gotta love 'em. Like people, except without politics.