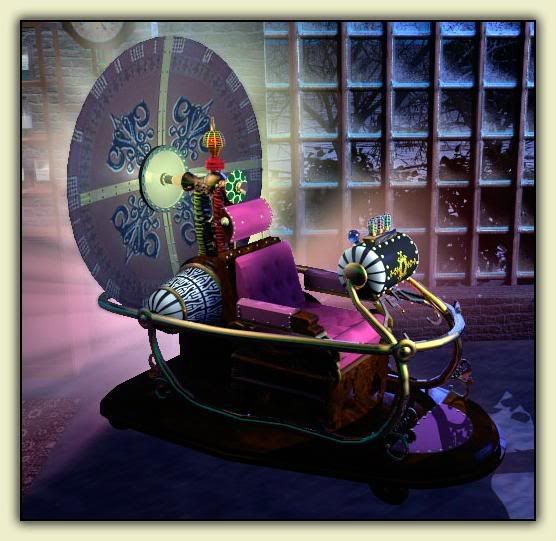 Malachi Mavis climbed into his Time Machine and pressed the lever. After what seemed like hours of loud vibration and a disconcerting nauseous sensation, he arrived in Far Futurity. Success!
Exiting the machine, Mavis found himself in a beautiful glade, flanked by shining glass structures. White-robed men and women strode by and smiled at him.
A cherubic oldster explained that disease, hatred, and warfare had been swept away millennia ago, after the Pod Wars.
"So, we won?" offered Mavis.
"Depends on what you mean by 'we,' kemosabe," said the oldster. "
We're
from Epsilon Eridani.
You're
what we call 'indigenous protein.'"